Since graduating from the McKay Massage and Hydrotherapy Program in 2005, I have focused much of my efforts towards learning and practicing various methodical techniques by which to limit, reduce and eliminate numerous forms of acute and chronic pain and dysfunction. My most preferred method of massage treatment merges the art Shiatsu (pressure point massage), Myofascial Release and Swedish massage techniques, and represents them in their own original form named Intuitional Massage. This method works by addressing compensatory muscular influence in an effort to address the 'root source' of muscle and/or joint pains, giving patients a direct understanding of how our posture is altered by means of work and duty specific activities, and how to counterbalance their effects through habitual stretches, exercise and self-massage techniques (also found in my homecare section). If you have had limited relief from typical massage methodology, it is your opportunity to receive the relief I have offered to most patients, on the basis of your own preference between light, moderate and deep tissue therapeutic massage techniques.
Healing Intuitions Massage is a Home Based massage therapy clinic located at 387 Costigan Crescent in Saskatoon, SK, Canada.
Book a massage appointment today.
(By Appointment Only)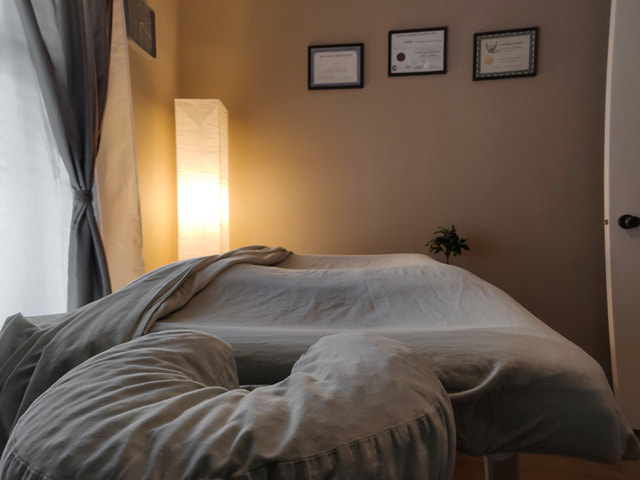 My home based clinic provides advanced therapeutic and relaxation massage in a safe, comfortable, and relaxing environment, while specializing in Deep Tissue, Myofascial Release, Shiatsu and Swedish Massage Techniques.
Enjoy the added health benefits and comfort through a heated massage table, clay heat pack (by request only), a 4 stage ionic True-HEPA air filtration, Peppermint Rescue tension headache/muscle pain relief oil, and a diffused essential oil of your choice.
I offer the highest quality of care to my patients. I am friendly, knowledgeable and care about all aspects of your treatment. I customize each treatment to meet your specific needs by incorporating a variety of assessment and treatment techniques that are best suited to you as an individual.
As part of my service, I will provide you with knowledge of self-administered pain management techniques such as stretching and strengthening exercises and the use of heat or cold therapy, which will help you get the most out of each treatment.
My practice is dedicated to improving the general well-being of all my patients.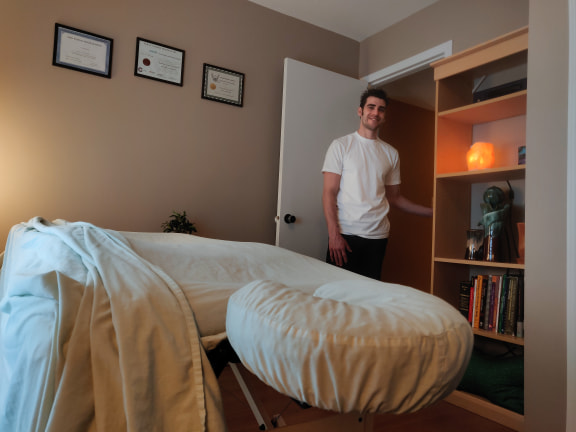 Massage Therapy can help:
Massage Therapy offer's relief to the following ailments:
and many more...